{"id":2175727337531,"title":"Car Trim Removal Tool","handle":"car-trims-removal-tool","description":"\u003cp\u003e\u003cstrong\u003e\u003cimg src=\"\/\/cdn.shopify.com\/s\/files\/1\/0017\/3244\/4219\/files\/security_badge.png?2046\" alt=\"security_badge\"\u003e\u003cimg src=\"\/\/cdn.shopify.com\/s\/files\/1\/0017\/3244\/4219\/files\/60_OFF.jpg?2046\" alt=\"60% OFF\"\u003e\u003cimg src=\"\/\/cdn.shopify.com\/s\/files\/1\/0017\/3244\/4219\/files\/1_5f1af066-0f7d-4b5e-ba91-7d2d41c8d6b9.jpg?2046\" alt=\"SHIPPING WORLDWIDE\"\u003e\u003c\/strong\u003e\u003c\/p\u003e\n\u003cdiv style=\"position: relative;\"\u003e\n\u003cimg src=\"\/\/cdn.shopify.com\/s\/files\/1\/0017\/3244\/4219\/files\/Track_Order.jpg?2666\" alt=\"\" style=\"display: block; width: 100%;\"\u003e \u003ca href=\"https:\/\/lifecar.online\/pages\/track-order\" style=\"position: absolute; width: 20%; height: 100%; display: block; right: 0; top: 0; z-index: 100;\"\u003e\u003c\/a\u003e\n\u003c\/div\u003e\n\u003cp\u003e\u003cimg src=\"\/\/cdn.shopify.com\/s\/files\/1\/0017\/3244\/4219\/files\/b1f255af8f3b2ba7e96b2e63db9100c9.jpg?2663\"\u003e\u003c\/p\u003e\n\u003cp\u003eScrew knife\u003cstrong\u003e\u003cspan\u003e \u003c\/span\u003ecan damage your car\u003c\/strong\u003e. That's why we invented this amazing Car Trims Remover Tool.\u003c\/p\u003e\n\u003cp\u003eIt keeps your car\u003cspan\u003e \u003c\/span\u003e\u003cstrong\u003eundamaged\u003c\/strong\u003e\u003cspan\u003e \u003c\/span\u003eand does the job with ease. You will be able to easily and safely remove the audio panel. No more scars that other\u003cspan\u003e \u003c\/span\u003e\u003cstrong\u003eequipment\u003c\/strong\u003emay cause. \u003c\/p\u003e\n\u003cp\u003eWhether it is interior or exterior,\u003cspan\u003e \u003c\/span\u003e\u003cstrong\u003ethis amazing gadget\u003c\/strong\u003e\u003cspan\u003e \u003c\/span\u003ewill handle any problem! It's\u003cspan\u003e \u003c\/span\u003e\u003cstrong\u003eergonomic\u003c\/strong\u003e\u003cspan\u003e \u003c\/span\u003eand has an amazing design. You can carry it anywhere!\u003c\/p\u003e\n\u003cp\u003e\u003cspan style=\"color: #ff0000;\"\u003e\u003cstrong\u003e\u003cimg src=\"https:\/\/media.giphy.com\/media\/ZH348u66b6YIE\/giphy.gif\" alt=\"\" style=\"display: block; margin-left: auto; margin-right: auto;\"\u003e\u003c\/strong\u003e\u003c\/span\u003e\u003c\/p\u003e\n\u003cp\u003e\u003cspan style=\"color: #000000;\"\u003e\u003cstrong\u003eCar Trim Removal Tool\u003c\/strong\u003e is designed to\u003cspan style=\"color: #0000ff;\"\u003e \u003cstrong\u003ehelp to remove and install Stereo System, Door Panels, Moldings, Window Trims, Clips\u003c\/strong\u003e\u003c\/span\u003e, which is great for interior or exterior car trims and even as a bike tire remove. Meet your all needs with 7pcs tools.\u003c\/span\u003e\u003c\/p\u003e\n\u003cdiv\u003e\n\u003cimg src=\"https:\/\/cdn.shopify.com\/s\/files\/1\/0217\/4124\/0384\/files\/2_large.jpg?v=1550208740\" alt=\"\" style=\"display: block; margin-left: auto; margin-right: auto;\"\u003e\u003cbr\u003e\u003cspan\u003e\u003cimg alt=\"\" src=\"https:\/\/cdn.shopify.com\/s\/files\/1\/0007\/9996\/5245\/products\/71g92w0976l._sl1500_large.jpg?v=1535963802\"\u003e\u003c\/span\u003e\n\u003c\/div\u003e\n\u003cul\u003e\u003c\/ul\u003e\n\u003cul\u003e\n\u003cli\u003eMade of\u003cstrong\u003e \u003cspan style=\"color: #0000ff;\"\u003ehigh-quality plastic, high hardness\u003c\/span\u003e\u003c\/strong\u003e, and \u003cstrong\u003e\u003cspan style=\"color: #0000ff;\"\u003edurability\u003c\/span\u003e\u003c\/strong\u003e.\u003c\/li\u003e\n\u003cli\u003e\n\u003cstrong\u003e\u003cspan style=\"color: #0000ff;\"\u003eEasily remove\u003c\/span\u003e trim, molding, door panels and dashboards.\u003c\/strong\u003e \u003c\/li\u003e\n\u003cli\u003e\n\u003cspan style=\"color: #0000ff;\"\u003e\u003cstrong\u003eUseful\u003c\/strong\u003e \u003c\/span\u003epry tool for \u003cstrong\u003esafely removing and installing car audio\u003c\/strong\u003e. \u003c\/li\u003e\n\u003cli\u003e\n\u003cspan style=\"color: #0000ff;\"\u003e\u003cstrong\u003eReliable\u003c\/strong\u003e \u003c\/span\u003ematerial and design, all the tools \u003cspan style=\"color: #0000ff;\"\u003e\u003cstrong\u003ewill not break or bent easily\u003c\/strong\u003e\u003c\/span\u003e. \u003c\/li\u003e\n\u003cli\u003e\n\u003cspan style=\"color: #0000ff;\"\u003e\u003cstrong\u003eErgonomic\u003c\/strong\u003e \u003c\/span\u003edesign with a\u003cspan style=\"color: #0000ff;\"\u003e\u003cstrong\u003e super lightweight\u003c\/strong\u003e\u003c\/span\u003e, an \u003cspan style=\"color: #0000ff;\"\u003e\u003cstrong\u003eeasy handheld\u003c\/strong\u003e\u003c\/span\u003e that effectively \u003cspan style=\"color: #0000ff;\"\u003e\u003cstrong\u003eeffort saving\u003c\/strong\u003e\u003c\/span\u003e.\u003c\/li\u003e\n\u003cli\u003eA moderate curve is not sharp, \u003cspan style=\"color: #0000ff;\"\u003e\u003cstrong\u003eanti-scratches\u003c\/strong\u003e \u003c\/span\u003eand \u003cspan style=\"color: #0000ff;\"\u003e\u003cstrong\u003eharmless\u003c\/strong\u003e \u003c\/span\u003eto car paint in the whole modification.\u003c\/li\u003e\n\u003c\/ul\u003e\n\u003cp style=\"text-align: center;\"\u003e\u003cimg src=\"https:\/\/cdn.shopify.com\/s\/files\/1\/0217\/4124\/0384\/files\/61d1bZeIPqL._SL1100_large.jpg?v=1550208891\" alt=\"\" style=\"display: block; margin-left: auto; margin-right: auto;\"\u003e \u003c\/p\u003e\n\u003cspan style=\"text-decoration: underline;\"\u003e\u003cstrong\u003ePACKAGE INCLUDES:\u003c\/strong\u003e\u003c\/span\u003e\u003cbr\u003e\n\u003cul\u003e\n\u003cli\u003e1 Set x Removal Install Tool (7pcs)\u003c\/li\u003e\n\u003c\/ul\u003e\n\u003cdiv\u003e\u003cspan\u003e\u003cimg src=\"https:\/\/cdn.shopify.com\/s\/files\/1\/0122\/3039\/3915\/files\/01_1024x1024_large_66e61693-49e7-4868-bb3c-402e535c8de6_large.png?v=1540788527\" alt=\"\"\u003e\u003c\/span\u003e\u003c\/div\u003e","published_at":"2019-02-20T00:25:13-06:00","created_at":"2019-03-26T02:38:38-05:00","vendor":"stealthstall","type":"","tags":[],"price":1699,"price_min":1699,"price_max":1699,"available":true,"price_varies":false,"compare_at_price":null,"compare_at_price_min":0,"compare_at_price_max":0,"compare_at_price_varies":false,"variants":[{"id":20690474467387,"title":"Default Title","option1":"Default Title","option2":null,"option3":null,"sku":"AN60002128LANQJT","requires_shipping":true,"taxable":false,"featured_image":{"id":7879185563707,"product_id":2175727337531,"position":1,"created_at":"2019-03-26T02:38:38-05:00","updated_at":"2019-03-26T02:38:38-05:00","alt":null,"width":1500,"height":1856,"src":"https:\/\/cdn.shopify.com\/s\/files\/1\/0017\/3244\/4219\/products\/3_7d3d2bf6-7880-46f2-b032-17bd49dd936c.jpg?v=1553585918","variant_ids":[20690474467387]},"available":true,"name":"Car Trim Removal Tool","public_title":null,"options":["Default Title"],"price":1699,"weight":170,"compare_at_price":null,"inventory_management":null,"barcode":""}],"images":["\/\/cdn.shopify.com\/s\/files\/1\/0017\/3244\/4219\/products\/3_7d3d2bf6-7880-46f2-b032-17bd49dd936c.jpg?v=1553585918","\/\/cdn.shopify.com\/s\/files\/1\/0017\/3244\/4219\/products\/71KvjSpsbjL._SL1500.jpg?v=1553585918","\/\/cdn.shopify.com\/s\/files\/1\/0017\/3244\/4219\/products\/71HPSW3JS-L._SL1500.jpg?v=1553585918","\/\/cdn.shopify.com\/s\/files\/1\/0017\/3244\/4219\/products\/61_2BB5vCNbFL._SL1500.jpg?v=1553585918","\/\/cdn.shopify.com\/s\/files\/1\/0017\/3244\/4219\/products\/81wUAGO4V5L._SL1500.jpg?v=1553585918","\/\/cdn.shopify.com\/s\/files\/1\/0017\/3244\/4219\/products\/71wTYFn5NvL._SL1500.jpg?v=1553585918","\/\/cdn.shopify.com\/s\/files\/1\/0017\/3244\/4219\/products\/QQ_20180627102900_1600x_1024x1024_2x_720x_1b252bed-c1f0-4ac3-8693-cd31aee7051a.png?v=1553585918","\/\/cdn.shopify.com\/s\/files\/1\/0017\/3244\/4219\/products\/616u-g9fu3L._SL1000_720x_a59def7c-90bf-4e28-a331-e1305894d616.jpg?v=1553585918","\/\/cdn.shopify.com\/s\/files\/1\/0017\/3244\/4219\/products\/71kYiNKUA9L._SL1500.jpg?v=1553585918","\/\/cdn.shopify.com\/s\/files\/1\/0017\/3244\/4219\/products\/71W9_2Both_2BiL._SL1500.jpg?v=1553585918"],"featured_image":"\/\/cdn.shopify.com\/s\/files\/1\/0017\/3244\/4219\/products\/3_7d3d2bf6-7880-46f2-b032-17bd49dd936c.jpg?v=1553585918","options":["Title"],"content":"\u003cp\u003e\u003cstrong\u003e\u003cimg src=\"\/\/cdn.shopify.com\/s\/files\/1\/0017\/3244\/4219\/files\/security_badge.png?2046\" alt=\"security_badge\"\u003e\u003cimg src=\"\/\/cdn.shopify.com\/s\/files\/1\/0017\/3244\/4219\/files\/60_OFF.jpg?2046\" alt=\"60% OFF\"\u003e\u003cimg src=\"\/\/cdn.shopify.com\/s\/files\/1\/0017\/3244\/4219\/files\/1_5f1af066-0f7d-4b5e-ba91-7d2d41c8d6b9.jpg?2046\" alt=\"SHIPPING WORLDWIDE\"\u003e\u003c\/strong\u003e\u003c\/p\u003e\n\u003cdiv style=\"position: relative;\"\u003e\n\u003cimg src=\"\/\/cdn.shopify.com\/s\/files\/1\/0017\/3244\/4219\/files\/Track_Order.jpg?2666\" alt=\"\" style=\"display: block; width: 100%;\"\u003e \u003ca href=\"https:\/\/lifecar.online\/pages\/track-order\" style=\"position: absolute; width: 20%; height: 100%; display: block; right: 0; top: 0; z-index: 100;\"\u003e\u003c\/a\u003e\n\u003c\/div\u003e\n\u003cp\u003e\u003cimg src=\"\/\/cdn.shopify.com\/s\/files\/1\/0017\/3244\/4219\/files\/b1f255af8f3b2ba7e96b2e63db9100c9.jpg?2663\"\u003e\u003c\/p\u003e\n\u003cp\u003eScrew knife\u003cstrong\u003e\u003cspan\u003e \u003c\/span\u003ecan damage your car\u003c\/strong\u003e. That's why we invented this amazing Car Trims Remover Tool.\u003c\/p\u003e\n\u003cp\u003eIt keeps your car\u003cspan\u003e \u003c\/span\u003e\u003cstrong\u003eundamaged\u003c\/strong\u003e\u003cspan\u003e \u003c\/span\u003eand does the job with ease. You will be able to easily and safely remove the audio panel. No more scars that other\u003cspan\u003e \u003c\/span\u003e\u003cstrong\u003eequipment\u003c\/strong\u003emay cause. \u003c\/p\u003e\n\u003cp\u003eWhether it is interior or exterior,\u003cspan\u003e \u003c\/span\u003e\u003cstrong\u003ethis amazing gadget\u003c\/strong\u003e\u003cspan\u003e \u003c\/span\u003ewill handle any problem! It's\u003cspan\u003e \u003c\/span\u003e\u003cstrong\u003eergonomic\u003c\/strong\u003e\u003cspan\u003e \u003c\/span\u003eand has an amazing design. You can carry it anywhere!\u003c\/p\u003e\n\u003cp\u003e\u003cspan style=\"color: #ff0000;\"\u003e\u003cstrong\u003e\u003cimg src=\"https:\/\/media.giphy.com\/media\/ZH348u66b6YIE\/giphy.gif\" alt=\"\" style=\"display: block; margin-left: auto; margin-right: auto;\"\u003e\u003c\/strong\u003e\u003c\/span\u003e\u003c\/p\u003e\n\u003cp\u003e\u003cspan style=\"color: #000000;\"\u003e\u003cstrong\u003eCar Trim Removal Tool\u003c\/strong\u003e is designed to\u003cspan style=\"color: #0000ff;\"\u003e \u003cstrong\u003ehelp to remove and install Stereo System, Door Panels, Moldings, Window Trims, Clips\u003c\/strong\u003e\u003c\/span\u003e, which is great for interior or exterior car trims and even as a bike tire remove. Meet your all needs with 7pcs tools.\u003c\/span\u003e\u003c\/p\u003e\n\u003cdiv\u003e\n\u003cimg src=\"https:\/\/cdn.shopify.com\/s\/files\/1\/0217\/4124\/0384\/files\/2_large.jpg?v=1550208740\" alt=\"\" style=\"display: block; margin-left: auto; margin-right: auto;\"\u003e\u003cbr\u003e\u003cspan\u003e\u003cimg alt=\"\" src=\"https:\/\/cdn.shopify.com\/s\/files\/1\/0007\/9996\/5245\/products\/71g92w0976l._sl1500_large.jpg?v=1535963802\"\u003e\u003c\/span\u003e\n\u003c\/div\u003e\n\u003cul\u003e\u003c\/ul\u003e\n\u003cul\u003e\n\u003cli\u003eMade of\u003cstrong\u003e \u003cspan style=\"color: #0000ff;\"\u003ehigh-quality plastic, high hardness\u003c\/span\u003e\u003c\/strong\u003e, and \u003cstrong\u003e\u003cspan style=\"color: #0000ff;\"\u003edurability\u003c\/span\u003e\u003c\/strong\u003e.\u003c\/li\u003e\n\u003cli\u003e\n\u003cstrong\u003e\u003cspan style=\"color: #0000ff;\"\u003eEasily remove\u003c\/span\u003e trim, molding, door panels and dashboards.\u003c\/strong\u003e \u003c\/li\u003e\n\u003cli\u003e\n\u003cspan style=\"color: #0000ff;\"\u003e\u003cstrong\u003eUseful\u003c\/strong\u003e \u003c\/span\u003epry tool for \u003cstrong\u003esafely removing and installing car audio\u003c\/strong\u003e. \u003c\/li\u003e\n\u003cli\u003e\n\u003cspan style=\"color: #0000ff;\"\u003e\u003cstrong\u003eReliable\u003c\/strong\u003e \u003c\/span\u003ematerial and design, all the tools \u003cspan style=\"color: #0000ff;\"\u003e\u003cstrong\u003ewill not break or bent easily\u003c\/strong\u003e\u003c\/span\u003e. \u003c\/li\u003e\n\u003cli\u003e\n\u003cspan style=\"color: #0000ff;\"\u003e\u003cstrong\u003eErgonomic\u003c\/strong\u003e \u003c\/span\u003edesign with a\u003cspan style=\"color: #0000ff;\"\u003e\u003cstrong\u003e super lightweight\u003c\/strong\u003e\u003c\/span\u003e, an \u003cspan style=\"color: #0000ff;\"\u003e\u003cstrong\u003eeasy handheld\u003c\/strong\u003e\u003c\/span\u003e that effectively \u003cspan style=\"color: #0000ff;\"\u003e\u003cstrong\u003eeffort saving\u003c\/strong\u003e\u003c\/span\u003e.\u003c\/li\u003e\n\u003cli\u003eA moderate curve is not sharp, \u003cspan style=\"color: #0000ff;\"\u003e\u003cstrong\u003eanti-scratches\u003c\/strong\u003e \u003c\/span\u003eand \u003cspan style=\"color: #0000ff;\"\u003e\u003cstrong\u003eharmless\u003c\/strong\u003e \u003c\/span\u003eto car paint in the whole modification.\u003c\/li\u003e\n\u003c\/ul\u003e\n\u003cp style=\"text-align: center;\"\u003e\u003cimg src=\"https:\/\/cdn.shopify.com\/s\/files\/1\/0217\/4124\/0384\/files\/61d1bZeIPqL._SL1100_large.jpg?v=1550208891\" alt=\"\" style=\"display: block; margin-left: auto; margin-right: auto;\"\u003e \u003c\/p\u003e\n\u003cspan style=\"text-decoration: underline;\"\u003e\u003cstrong\u003ePACKAGE INCLUDES:\u003c\/strong\u003e\u003c\/span\u003e\u003cbr\u003e\n\u003cul\u003e\n\u003cli\u003e1 Set x Removal Install Tool (7pcs)\u003c\/li\u003e\n\u003c\/ul\u003e\n\u003cdiv\u003e\u003cspan\u003e\u003cimg src=\"https:\/\/cdn.shopify.com\/s\/files\/1\/0122\/3039\/3915\/files\/01_1024x1024_large_66e61693-49e7-4868-bb3c-402e535c8de6_large.png?v=1540788527\" alt=\"\"\u003e\u003c\/span\u003e\u003c\/div\u003e"}
Car Trim Removal Tool
Screw knife can damage your car. That's why we invented this amazing Car Trims Remover Tool.
It keeps your car undamaged and does the job with ease. You will be able to easily and safely remove the audio panel. No more scars that other equipmentmay cause. 
Whether it is interior or exterior, this amazing gadget will handle any problem! It's ergonomic and has an amazing design. You can carry it anywhere!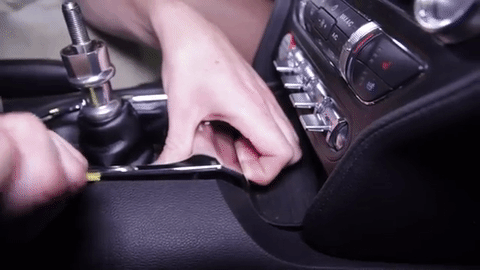 Car Trim Removal Tool is designed to help to remove and install Stereo System, Door Panels, Moldings, Window Trims, Clips, which is great for interior or exterior car trims and even as a bike tire remove. Meet your all needs with 7pcs tools.
Made of

high-quality plastic, high hardness

, and

durability

.

Easily remove

trim, molding, door panels and dashboards. 
Useful pry tool for safely removing and installing car audio. 
Reliable material and design, all the tools will not break or bent easily. 
Ergonomic design with a super lightweight, an easy handheld that effectively effort saving.
A moderate curve is not sharp, anti-scratches and harmless to car paint in the whole modification.
PACKAGE INCLUDES:
1 Set x Removal Install Tool (7pcs)